Travel Insurance Quote

Loading Calculator
25 April 2018
Great for holiday makers seeking some fun activities when their away. Reason I didn't give them 5 stars is that when you go into edit all the details need to be amended. Also I couldn't get get the screen to edit my hazardous activities so had to phone the co. In the end
23 April 2018
Helpful an profient
Yes helpful and profiency
22 April 2018
The website did not show that the product I needed was available. However my phone enquiry was answered promptly and processed efficiently.
17 April 2018
Annual travel insurance with sports cover
Chris H was very helpful (thank you); he sorted out my policy so that it fulfilled each of my insurance requirements.
14 April 2018
The lady i purchased travel insurance from i thought was very professional
the lady I purchased the insurance from was very proficient, and dealt with my problem adequately.
14 April 2018
They were very good over the phone when I was really stressed
Yes
13 April 2018
Easy to use.. web site. Cheap insurance with lots of different options. Even emailed them and had reply quickly Will use again
11 April 2018
Easy peasey!
Simple and easy purchase with a variety of options that you don't get at the average insurance brokers.
09 April 2018
Quick and affordable cover for sporting holidays
They offered the cover I was looking for as normal travel insurance doesn't cover sports at a competative price and it was rally easy to do.
Reviews powered by feefo
Our Travel Insurance provides a choice of 4 levels of cover for trips in the United Kingdom (including the Channel Islands), the Republic of Ireland and the rest of Europe and Worldwide.
Medical and Repatriation Expenses covered
We cover over 500 Sports and Activities, such as Cycling, Football, Gymnastics, Horse Riding, Motorcycling, Paragliding, Rugby, Scuba Diving, Trekking and many more…
NO Age Limit on Single Trip and Annual Multi Trip Travel Insurance policies. The online policies cover up to 74 years of age. If you are over 75 years of age, please contact us for a quote.
We can cover Groups and Schools and we can provide Travel Insurance for children under the age of 18 years.
About JS Travel Insurance
Jade Stanley Ltd was launched in September 1999. The whole concept was to provide customers with instant travel insurance by maximising the use of internet technology, but at the same time never losing the personal touch.
Jade Stanley has now issued policies to over 750,000 customers and continues to offer first class customer service. We aim to provide instant cover but at the same time provide full details of the policies available and the highest level of customer service.
Authorised and regulated by the Financial Conduct Authority
Covered by the Financial Services Compensation Scheme
Secure data encryption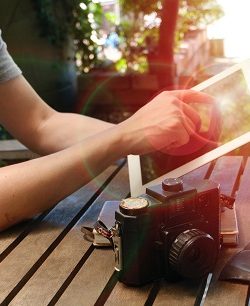 Travel Insurance – Gadget Cover
JS Travel Insurance can provide cover for your Gadgets, up to a value of £1,000. The Gadgets that we can cover are Mobile Phones, iPads and Tablet Computers. We can also provide cover E-Readers, Sat Nav, iPods and MP3 players, CD players, Computer Games Machines and any equipment used with them such as CDs, games, …
Read More...
Apr 17, 2018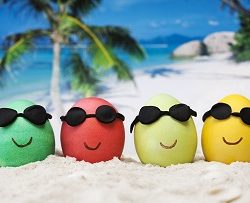 Make sure you have Travel Insurance for Easter 2018
Going away at Easter for a bit of sun , (Weather forecasts for the UK is that the "Beast from The East" mark 3 is coming !!!!) . You may be playing in an Amateur Sports Tournament for Football or Rugby , or having a quick break in the United Kingdom. You might be travelling …
Read More...
Mar 27, 2018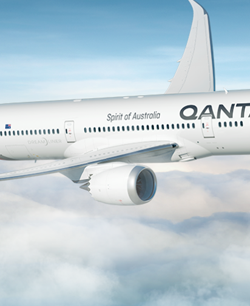 Flying direct from United Kingdom to Australia
Its now been done. Qantas have launched a passenger plane (787 Dreamliner)  direct from Perth to London Heathrow. It is the Western most part of Australia but its a start. Distance is 9,000 miles (14,500km) in just over 17 hours without a stop over (landed 24 March 2018). No stop overs, no getting off the …
Read More...