Travel Insurance Quote

Loading Calculator
23 October 2016
Very Good
Very easy, emailed a couple of questions very clear and prompt response, would definitely use again.
17 October 2016
Clarity of offer
Easy to follow website combined with good customer advice on the phone
14 October 2016
Piece of mind
Piece of mind. Knowing I have insurance to cover my gall stones gives me the confidence to enjoy my holiday, as this wouldn't be covered on my standard travel insurance policy.
12 October 2016
Good service by JS Travel Insurance
I E mailed JS insurance but ha dto phone a few days later.
10 October 2016
helpfull
very helpfull staff
28 September 2016
Great personal service
Great service. Was on first name basis with someone helping me sort out a quote. Though it would have been nice to also be able to access the service over the internet.
24 September 2016
Excellent
Always very easy to deal with
23 September 2016
Excellent service
Very helpful service thank you
23 September 2016
Great service
Very Helpful explaining policy options for longer term 3 months paragliding stay in Spain and restrictions on returning back to uk eg for unforeseen urgent matters. It's a shame however there isn't an option that doesn't increase cost significantly to my existing annual policy - I needed to take a new policy out as it was cheaper than bolting on. Why is returning to uk so restricted by policy?
Reviews powered by feefo
Our Travel Insurance provides a choice of 4 levels of cover for trips in the United Kingdom (including the Channel Islands), the Republic of Ireland and the rest of Europe and Worldwide.
Medical and Repatriation Expenses covered
We cover over 500 Sports and Activities, such as Cycling, Football, Gymnastics, Horse Riding, Motorcycling, Paragliding, Rugby, Scuba Diving, Trekking and many more…
NO Age Limit on Single Trip and Annual Multi Trip Travel Insurance policies. The online policies cover up to 74 years of age. If you are over 75 years of age, please contact us for a quote.
We can cover Groups and Schools and we can provide Travel Insurance for children under the age of 18 years.
About JS Travel Insurance
Jade Stanley Ltd was launched in September 1999. The whole concept was to provide customers with instant travel insurance by maximising the use of internet technology, but at the same time never losing the personal touch.
Jade Stanley has now issued policies to over 750,000 customers and continues to offer first class customer service. We aim to provide instant cover but at the same time provide full details of the policies available and the highest level of customer service.
Authorised and regulated by the Financial Conduct Authority
Covered by the Financial Services Compensation Scheme
Secure data encryption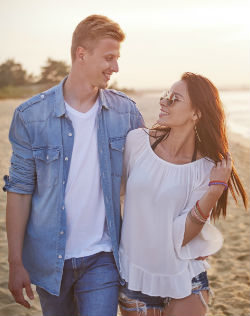 COMMON QUESTIONS REGARDING TRAVEL INSURANCE
Travel Insurance is an important part of your trip Many people do not take out Travel Insurance as they are not aware of the advantages and they have misconceptions as to what it actually is. Most people get Home Insurance and Car Insurance, and it the same with Travel Insurance. You should
Read More...
Sep 23, 2016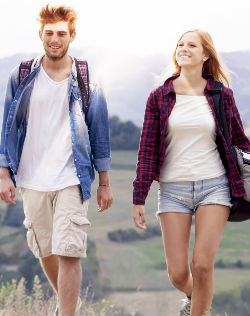 JS TRAVEL INSURANCE PROVIDES SEARCH AND RESCUE COVER
Search and Rescue Travel Insurance JS Travel Insurance provides cover for many extreme Sports and Activities and as such we provide Mountain Rescue, Air Ambulance as well as Repatriation back to your home area. There are some areas, where this cover is not available, such as Greenland. The
Read More...
Jul 18, 2016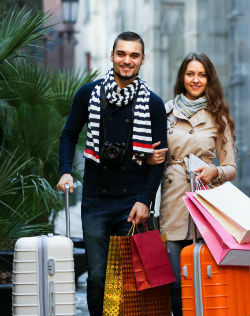 EUROPEAN HEALTH INSURANCE CARD (EHIC) AND THE LEAVE VOTE IN THE UNITED KINGDOM
What will happen to the European Health Insurance Card (EHIC) as the United Kingdom leaves the European Union? As many UK Residents travel to the continent, have a European Health Insurance Card (EHIC) - which allows for medical treatment in the host country, this has always been a card that UK
Read More...
Jun 24, 2016