Travel Insurance Quote

Loading Calculator
15 November 2017
JS is the one of very few insurers offering insurance for paragliding pilots (mountain rescue and heli) for reasonable price
02 November 2017
I was satisfied with the efficiency and professionalism in your service!!
28 October 2017
Did everything well within their control.
As usual the service was pretty much perfect although there was a hiccup with getting the policy documents sent through first time.
26 October 2017
Very competent and professional service
The person I dealt with was very professional and friendly. She went through the process with great competence and gave me the product that suited my needs.
26 October 2017
Very quick, professional, they know their stuff!
26 October 2017
Good value
Always is easy and straightforward to buy with precondition. Never used it so the proof will be in the pudding but reasonable price.
24 October 2017
Tall ship travel
A very competitive price, easy to navigate the web page. Certificate emailed very quickly. Hope service is as good if I need to make a claim, no reason to think it won't be!
19 October 2017
I found the customer service assistant who dealt with me on the phone helpful, polite and efficient. I went from using your services for a single trip on two previous occasions to purchasing annual travel insurance which I found very good value for your silver deal. Being able to quote the booking number previously used speeded up the purchase as my details were all stored and my husband's personal details were quickly added. For a more mature lady I appreciated the ease of the purchase. So much less stress than filling in every detail online. Excellent customer service.
Reviews powered by feefo
Our Travel Insurance provides a choice of 4 levels of cover for trips in the United Kingdom (including the Channel Islands), the Republic of Ireland and the rest of Europe and Worldwide.
Medical and Repatriation Expenses covered
We cover over 500 Sports and Activities, such as Cycling, Football, Gymnastics, Horse Riding, Motorcycling, Paragliding, Rugby, Scuba Diving, Trekking and many more…
NO Age Limit on Single Trip and Annual Multi Trip Travel Insurance policies. The online policies cover up to 74 years of age. If you are over 75 years of age, please contact us for a quote.
We can cover Groups and Schools and we can provide Travel Insurance for children under the age of 18 years.
About JS Travel Insurance
Jade Stanley Ltd was launched in September 1999. The whole concept was to provide customers with instant travel insurance by maximising the use of internet technology, but at the same time never losing the personal touch.
Jade Stanley has now issued policies to over 750,000 customers and continues to offer first class customer service. We aim to provide instant cover but at the same time provide full details of the policies available and the highest level of customer service.
Authorised and regulated by the Financial Conduct Authority
Covered by the Financial Services Compensation Scheme
Secure data encryption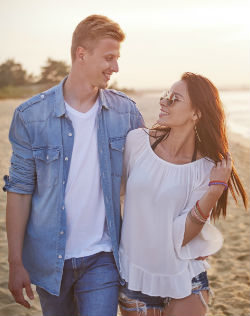 FAILURE OF CARRIER TRAVEL INSURANCE
With the collapse of Monarch Airlines, you should check if your existing policy covers Failure of Carrier. If not then you can contact Monarch Airlines website or contact your travel agent. They will be able to advise you if you can change your holiday booking or if you are entitled to
Read More...
Oct 02, 2017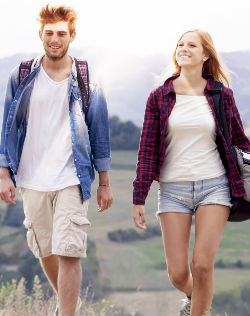 DOES TRAVEL INSURANCE COVER HURRICANES?
As we are going through the hurricane season, especially in North America and the Caribbean, many people who are travelling to these areas want to know if they are covered by their Travel Insurance policy. You should check with your travel supplier, you might find that you have an automatic refund
Read More...
Sep 12, 2017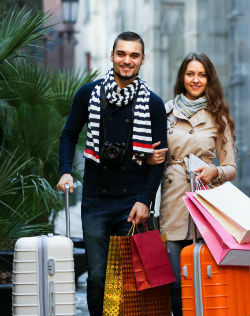 TRAVEL INSURANCE - CANCELLATION COVER
Definition of Cancellation or Curtailment Cover for any irrecoverable unused Travel and Accommodation costs (including Excursions) and other pre-paid charges, which you have paid or are contracted to pay together with any reasonable additional travel expenses incurred. If Cancellation of the trip
Read More...
Jul 26, 2017