Travel Insurance Quote

Loading Calculator
21 September 2017
Simple to use and competitive prices
Simple web page lay out, good variety of options to suit different needs and competitive prices for what they offer.
21 September 2017
Easy and quick process. Great
15 September 2017
A genuine relief as it was effortless sorting it out, highly recommended.
Really easy and quick to sort out my insurance requirements, after looking at my particular requirements with other company's I was surprised at how straight forward and economical it had been to take a policy with JS Insurace.
14 September 2017
Easy and clear
Was an easy straightforward process
14 September 2017
Timely renewal reminder. Quick service when I had to renew for my next trip.
12 September 2017
Quick and simple 😊
11 September 2017
Competitive prices friendly staff
This is the second time I have taken insurance with them and they are very efficient.
10 September 2017
Easy to buy, helpful staff
Easy to organise the insurance on the website and the staff were knowledgeable and helpful. I must say though this review is really only about how good it was to buy the insurance - and not about how they respond to a claim which at the end of the day is the most important bit. Ask me again if I have to make a claim!
10 September 2017
no problem had new paperwork via an email
Service was good,easy to renew with a quick phone call
Reviews powered by feefo
Our Travel Insurance provides a choice of 4 levels of cover for trips in the United Kingdom (including the Channel Islands), the Republic of Ireland and the rest of Europe and Worldwide.
Medical and Repatriation Expenses covered
We cover over 500 Sports and Activities, such as Cycling, Football, Gymnastics, Horse Riding, Motorcycling, Paragliding, Rugby, Scuba Diving, Trekking and many more…
NO Age Limit on Single Trip and Annual Multi Trip Travel Insurance policies. The online policies cover up to 74 years of age. If you are over 75 years of age, please contact us for a quote.
We can cover Groups and Schools and we can provide Travel Insurance for children under the age of 18 years.
About JS Travel Insurance
Jade Stanley Ltd was launched in September 1999. The whole concept was to provide customers with instant travel insurance by maximising the use of internet technology, but at the same time never losing the personal touch.
Jade Stanley has now issued policies to over 750,000 customers and continues to offer first class customer service. We aim to provide instant cover but at the same time provide full details of the policies available and the highest level of customer service.
Authorised and regulated by the Financial Conduct Authority
Covered by the Financial Services Compensation Scheme
Secure data encryption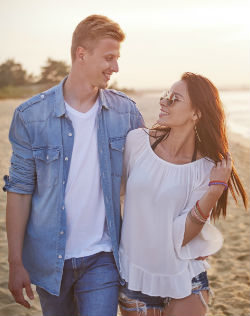 DOES TRAVEL INSURANCE COVER HURRICANES?
As we are going through the hurricane season, especially in North America and the Caribbean, many people who are travelling to these areas want to know if they are covered by their Travel Insurance policy. You should check with your travel supplier, you might find that you have an automatic refund
Read More...
Sep 12, 2017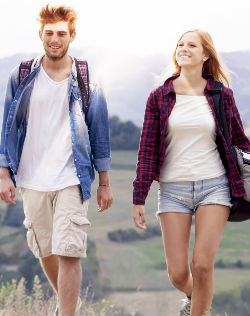 TRAVEL INSURANCE - CANCELLATION COVER
Definition of Cancellation or Curtailment Cover for any irrecoverable unused Travel and Accommodation costs (including Excursions) and other pre-paid charges, which you have paid or are contracted to pay together with any reasonable additional travel expenses incurred. If Cancellation of the trip
Read More...
Jul 26, 2017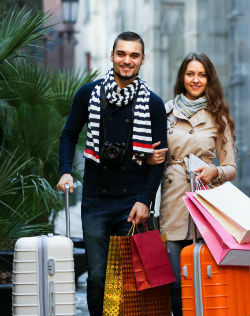 YOUR SUMMER HOLIDAY CHECKLIST
If you are travelling this summer in Europe or elsewhere in the world, here is a list of important items to think about before leaving home. Holidays are not just about flights and hotel bookings, but many more costs that can add to the price of the trip. Currency When you are looking to exchange
Read More...
Jul 17, 2017