Travel Insurance Quote

Loading Calculator
20 June 2017
No fuss just provided what I wanted, even sorted out a problem when I gave the wrong date, changed with no fuss.
20 June 2017
I left my insurance until the last minute just one quick telephone call and insurance was in place and emailed to me straight away. 1st class Thank you
19 June 2017
Excellent value for downhill mountain biking cover. Haven't had to claim yet, so can't give that 5th star just now.
16 June 2017
Very competitive quote, efficient service
15 June 2017
Good customer service and very helpful
15 June 2017
While seaching for insurance cover for a expedition to Kilimanjro, I found JS the most straight forward showing what was covered in an easy format. I contact JS twice to ask questions to which they were most helpful also made payment over the phone easily. Staff were friendly and very helpful Thank you
14 June 2017
Straightforward, would recommend
The system was well laid out and easy to use. Only problem was when I clicked 'change quote' it reset all the information, so I had to go through it again. However this took around 3 minutes, so it wasn't a major inconvenience!
14 June 2017
Quick and efficient
Always quick and efficient
13 June 2017
Staff member dealt with my requests both professionally and patiently. I will use J S T again
Reviews powered by feefo
Our Travel Insurance provides a choice of 4 levels of cover for trips in the United Kingdom (including the Channel Islands), the Republic of Ireland and the rest of Europe and Worldwide.
Medical and Repatriation Expenses covered
We cover over 500 Sports and Activities, such as Cycling, Football, Gymnastics, Horse Riding, Motorcycling, Paragliding, Rugby, Scuba Diving, Trekking and many more…
NO Age Limit on Single Trip and Annual Multi Trip Travel Insurance policies. The online policies cover up to 74 years of age. If you are over 75 years of age, please contact us for a quote.
We can cover Groups and Schools and we can provide Travel Insurance for children under the age of 18 years.
About JS Travel Insurance
Jade Stanley Ltd was launched in September 1999. The whole concept was to provide customers with instant travel insurance by maximising the use of internet technology, but at the same time never losing the personal touch.
Jade Stanley has now issued policies to over 750,000 customers and continues to offer first class customer service. We aim to provide instant cover but at the same time provide full details of the policies available and the highest level of customer service.
Authorised and regulated by the Financial Conduct Authority
Covered by the Financial Services Compensation Scheme
Secure data encryption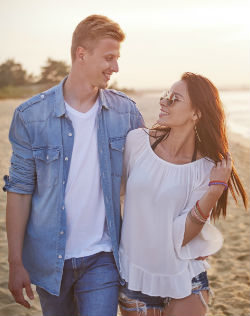 YOUR SUMMER HOLIDAY CHECKLIST
If you are travelling this summer in Europe or elsewhere in the world, here is a list of important items to think about before leaving home. Holidays are not just about flights and hotel bookings, but many more costs that can add to the price of the trip. Currency When you are looking to exchange
Read More...
Jun 16, 2017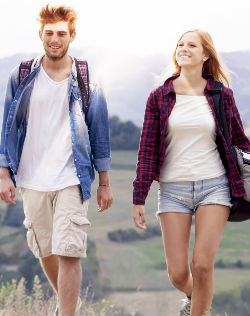 WHAT IS AN EHIC? HOW DO YOU RENEW THE EUROPEAN HEALTH INSURANCE CARD?
Those who are travelling to Europe are being asked to check their European Health Insurance Card to make sure it is still valid, as more than 5 million are due to expire this year. The European Health Insurance Card gives you the right to free or discounted medical care in all European Union
Read More...
Jun 15, 2017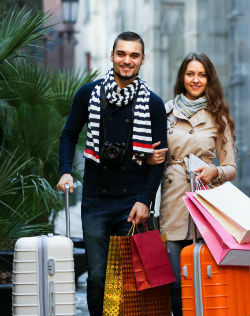 BICYCLE INSURANCE FROM JS TRAVEL INSURANCE
Bicycle Insurance JS Travel Insurance have partnered with Supercover Insurance Ltd to provide you with comprehensive Bicycle Insurance. So whether you use your bike to commute to work, or purely for leisure; our policies are designed to meet the needs of every cyclist. What's more,
Read More...
Jun 15, 2017