Holland Easter Open Travel Insurance

Make sure you get Travel Insurance if you are participating in the Easter Open Football Tournament from 15th to 18th April 2022. 
The Easter Open is a two-day international youth football tournament, for boys and girls.
If you require Medical Assistance and Repatriation back to the UK, JS Travel Insurance can cover you.
---
Top 5 questions asked by you about Football Amateur Tournament Travel Insurance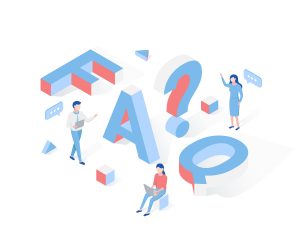 Am I covered with JS Policies if I injure myself playing in a Football Amateur Tournament? 
Yes, we cover your Medical Expenses to £10m which includes all doctor, hospital expenses, and repatriation back to the UK if necessary. So this will cover for any injury whilst playing and also any medical expenses incurred during the rest of the trip: this includes cover for Covid- 19.
What is the cover for Covid-19?
A: We cover Cancellation, Medical, and Overseas Return Quarantine.  Full Covid Cover
Can JS Travel Insurance cover Football Teams?
Yes, we have covered 1000s of teams heading away for Football Tournaments, from the Easter Open in Holland to the Gothia Cup in Sweden, we cover teams, spectators, and coaches, every season for football tours.
Make sure you buy travel insurance for all your players including the reserves who may play.
Does JS Football Amateur Policies cover training? 
Yes, you will be covered for Training as well as playing in a football amateur tournament. It's best to book your Insurance from the day you depart to the day your return, that way you are covered for training, playing, and all the time you are away.
If I have a Pre-Existing Medical Condition can I get cover for playing football? 
Yes, you will need to get this from our provider Adventures, this will cover Football Amateur Tournaments with pre-existing medical conditions.
Please select Football and you will be automatically covered for a Football Amateur Tournament.
Please Note: You must ensure you declare all medical conditions you have so that you are covered if you have to make a claim. If you fail to declare your conditions then the insurer may not pay the claim.
For more FAQs please follow the link to our Football Amateur Tournaments.
---
Easter Open Tournament Lowdown: 
The Holland Easter Open will be played over Easter weekend on Saturday and Sunday.
Saturday:
The Saturday hosts group stage matches and will be played on the random ground.
Sunday:
Each age group plays off in final games on the same pitches. Each team will play around 5-6 matches.
Over 50 grass pitches will be in use during the tournament this coming weekend.
---
Age Ranges:
Boys 11-a-side: U19/18, U17, U16, U15, U14 and U13.
Boys 8-a-side: U12 and U11.
Boys 7-a-side: U10, U9b and U8.
Boys 4-a-side: U7
Girls 11-a-side: U17 and U15.
---
Countries Competing in 2022: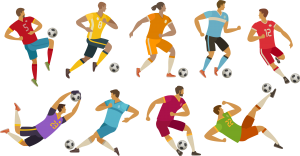 Australia
Denmark
Wales
Germany
USA
England
Morocco
Finland
Scotland
South Africa
Netherlands
Teams from the UK who have participated in the past:
Hopwood Hall College (2)
Bishop Auckland St Marys
Pro Academy FC
Ipswich Wanderers Academy
St Edmund Campion
Luton Town (1)
Maidstone United
Kidderminster Harriers FC
Willen FC
Winterbourne United
Horsforth St Margarets
Dorset JPL RTC
Upland Rangers FC
Letchworth Garden City FC
AFC Rushden & Diamonds
Sutton United
Foxhall FC
Personal Best Academy
St. Neots FC
Harris City Academy Crystal Palace
George Spencer Academy
York City
Stoke JPL RTC
EJA Rep team
Mosborough FC (1)
Morpeth Town Juniors
Crompton House School
Hadley Rangers FC
William Howard School
Personal Best Academy
Mansfield Town
Dewsbury Rangers FC
Upper Hopton JFC
Bracknell Town FC
Nottingham Forest
Kingston Kestrels FC
The Discoveries FC
Phoenix United FC
St. Neots FC
Rayleigh Boys FC
Crewe FC (1)
West Kent SFA
Osset Town (1)
PACE Academy
Northampton Town FC
Phoenix United
Cambridge United
Madeley White Stars FC
Football Development Schools (2)
West Kent SFA&BSA
Wiltshire JPL RTC
Stockbridge Juniors
Crofton Saints Pumas
Mosborough FC
Pace FC
Buckhurst Hill FC (1)
Mid Somerset JPL RTC
Bracknell Town FC
mSporti FC
Broughton Park
Thomas Lane Tigers
Bradford City Girls
Finn Harps
Perdiswell Colts
South Park
Peninsula Girls JFC
Bradford City Girls
Crewe FC
Bradford City Girls
Loddon GFC
Park FC
Bradford City Girls (3)
Toton Tigers FC
Shaw Lane United
AFC Dronfield
Barnsley Schools FA
Shelley Community FC
South Cave Sporting FC
Newcastle City Juniors
Pickwick Pumas
Velocity FC U16
Wickhambrook FC
Scone Thistle FC
Cambrian and Clydach
Bangor City FC
Cardiff City Academy
Erskine YFC *
West End United
Currie FC 1
Deeside Dragons
Swansea United FC
Bryn Rovers AFC
Dyce BC
Woodkirk Valley Girls
Rossvale FC
Barrhead YFC
---
Travelling to FA Guidelines: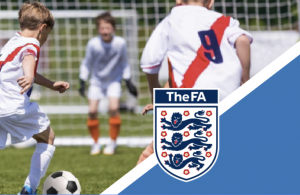 The FA (UK Football Association) has some comprehensive guidelines for travel for Football Tours and Amateur Football Tournaments for children either in the UK or overseas.
Find out more Here Top 10 FA Guidelines on travel for football tournaments ⚽️
---
Promo Video
---
Other Football Amateur Tournaments Easter 2022:
UK 
Blackpool Easter Tournament – 16th April – 17th April 2022
ESF – Butlins – Bognor Regis, Skegness , Minehead, Haven Ayr  (over 1,028 teams registered)
Spain 
Belgium 
Sirene Cup – 16th April – 17th April 2022
Hasselt Cup – 15th April – 18th April 2022
Bruges Cup – 16th April – 17th April 2022
Germany 
Portugal 
Ibercup – 13th April – 16th April 2022
Italy 
Find out more in our blog Up Coming Football Tournaments for Easter 2022 ⚽️
---
If you would like a quote for Football Travel Insurance for this Tournament:
If you would like to enquire about this,  you can contact us by calling on 0800 043 0020 or email us at:  support@jsinsurance.co.uk 
JS Travel Insurance is authorized and regulated by the FCA (number 306205) and is a trading name for Jade Stanley Limited. The registered office is at 5 Chapel Mews, Hove, East Sussex, BN3 1AR.