Avoid Sailing Deck Injuries
Most accidents and injuries whilst sailing on a boat happen on deck where the sailor trips or falls or has some other kind of accident. According to JS Travel Insurance the most common form of injury on board a Sailing trip or a Sailing holiday is on deck.  What to look out for on the boat to minimize this risk of Sailing Deck Injuries.
Grip Strips
Grip Strips on the coaming. Here you want the deck to be as non skid as possible to avoid Sailing Deck Injuries but you don't want to stick to it which will inhibit mobility. Its important that water does not degrade its grip. Make sure that they are not on varnished surfaces as they reduce in strength . The key is to have them on wood. Great products are Grit Non Skid and 3M Safety-Walk 700. Check this article out at Boating Mag. www.boatingmag.com/how-to/choosing-best-nonskid-surface#page-10
Over a period of time the deck needs renewing as it wears out so check it and if need be get it repainted and add new grip sticks. This will improve your traction and prevent injuries.   
Important that the non skid patterns on a deck (from the usual slatted teak, raised dimples, square or diamonds are designed best for the correct Sailing Footwear).
Footwear
Often missed this is so important. Developments now are such that there are specialist shoes for Sailing. The main requirements here are:
Grippy on wet decks  

Dries fast

Comfort

Lightweight
Recommended Shoes:
Adidas Outdoor Climacool Boat Lace Water Shoe

Sperry Top-Spider Men'S ASV Shock Light Bungee Boat Shoe

Sperry Sea kite Sport Boat Shoe
Within our Travel Insurance policy for Sailing there is cover for your shoes under the Personal Baggage cover.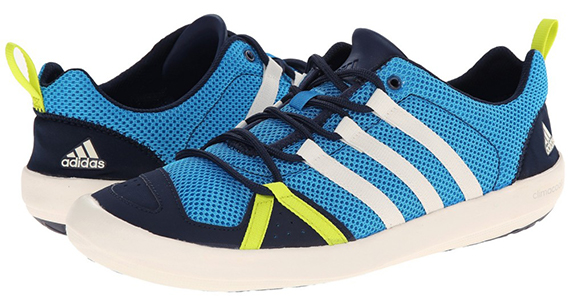 Handholds  
Important that handholds are not low down. Before you set sail, go around the boat and check out where all the handholds and footholds are. Familiarize yourself as much as possible. If you are going on a sailing holiday and its not your boat then you need to get to know it as quickly as possible. Over dorade vents there are steel cages that make teh fittings safer, these can be used as handholds   
Footholds
Toerails are important, they can be Aluminium, Wooden rails or Raised Bulwarks
Familairize yourself with where they are
Jackstays/Jacklines
Ensure the boat has jacklines strap firmly secured to the boat.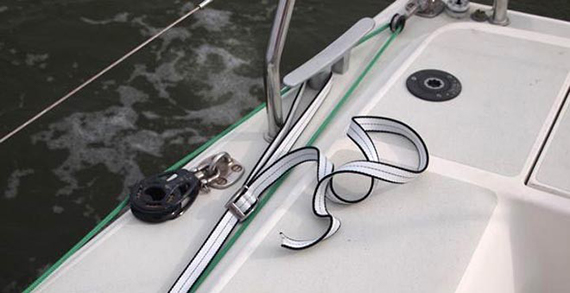 Tethers
Safety equipment is regulated by ISO 12401 which says the Tether should be no longer than 2 metres ( thats 6 feet )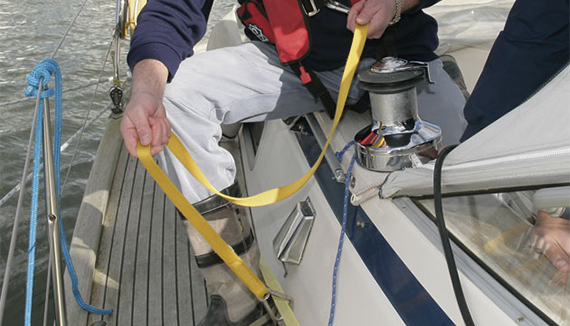 JS Travel Insurance Blogs:
If you would like to feature a guest blog linking out to your organisation or experience then please feel free to contact us on info@jsinsurance.co.uk or 01273 773 017. 

01273 773 017 / 0800 047 5065