Did you know that Long Covid-19 is now a Medical Condition and can be added to your Travel Insurance Policy and you will be covered for it if you declare it on your Policy while you are away.
Cancellation  – if you are infected within 14 days of departure.
Medical Expenses  – All medical expenses for your Long Covid which you incur while you are away .
Overseas Return  Quarantine – should you be  denied boarding , expenses or travel and accommodation costs incurred
JS Travel Insurance explain everything you need to know about Long Covid-19:
The Symptoms
UK Long Covid Stats
Step by Step Guide on getting a quote/policy
Before you travel and More
---
How do I know if I have Long COVID-19?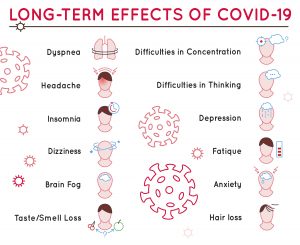 Long Covid-19 is now being diagnosed as a medical condition via your doctors / local practitioners.
Covid-19 effects people in all different ways and so does the recovery, many people start to feel better in a few days and most people will make a recovery within 12 weeks.
But for some people the symptoms can last longer, This is classified as Long Covid-19, here is a list of Symptoms:
Frequent Symptoms
Fatigue
Dizziness
Brain Fog
Taste/Smell Loss
Difficulties in Concentration
Depression
Anxiety
Dyspnea
Headache
Insomnia
Hair Loss
Rare Symptoms
Heart Inflammation
Kidney Damage
Type 2 Diabetes
Scarring in the Lungs
PTSD (Post-Traumatic Stress Disorder)
---
How many people in the UK have Long Covid-19?
According to the Office of National Statistics on 06/01/2022 it was estimated that 1.3 Million people living in private households in the UK have self-reported Long Covid-19, this is 2.0% of the UK Population.
---
Step by Step guide on getting a quote/policy for travel insurance with Long COVID-19?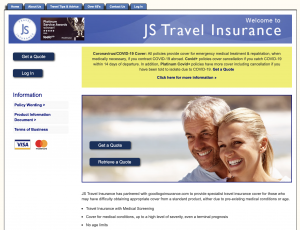 Get confirmation from your doctors/local practitioner that you have been diagnosed with Long Covid-19
Run through the medical screening online by GET A QUOTE fill in your information, travel dates and you you will be asked the following set of questions:
Have you made a complete recovery with no further treatment, symptoms or ongoing complications?
Have you had any unplanned hospital admissions for this condition in the last 12 months?
Have you required hospital treatment for COVID-19 or its long-term symptoms in the last 12 months?
Have you been diagnosed with any of the following conditions?
How has your condition been treated?
Once you have filled out the Medical Screening questions you will be provided with a quote for your travel insurance.
Once you have confirmed your quote / proceeded with the policy, the documents will be provided to you via email or post.
Please Note: If you already have a single trip or annual policy then you can login to the portal and add this to your policy for a extra premium.
If you have any further questions we are happy to help you, please call us on 01273 773 422 or contact us via jsinsurance.co.uk
---
Before Travelling with Long COVID-19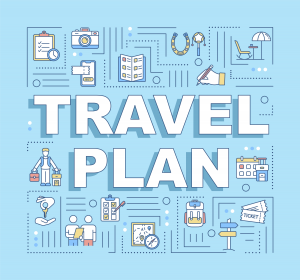 Travel advice for Covid-19 changes frequently, we recommend following these 3 steps before you travel:
Check the travel advice for the destination you're travelling to, Click Here for more.
It's important to check the FCDO (Foreign, Commonwealth and Development Office) Advice checklist if you're planning a trip overseas, especially high risk destination.
Get a GHIC Card before yo travel and take this with you.
Make sure you have your medication with you and also check that you will be able to replenish these in your destination.
Conclusion
If you are still suffering with Long Covid-19 Symptoms and have been diagnosed by the doctors then we recommend getting a quote or adding this to your travel insurance policy for extra safety measures, please follow the step by step guide provided by JS Travel Insurance on obtaining/adding this to your policy.
Stay safe, have fun and enjoy your trip,
0800 043 0050